Founded in 2015, Beijing Weihai Lianhe Online Ecommerce Co.,Ltd.  is a S2B2C platform dedicated to the sales and marketing of traditional Chinese medicine combined with the modern Internet to support small and micro entrepreneurs. Since its inception, Weihai Lianhe has always adhered to the principle of "Making Your Start-Up No Longer A Lonely Business", taking the Internet plus the big healthcare industry, and promoting the industrialization of Chinese medicine through policies, support of scientific researches, and expansion of the industrial supply chain. Standardization and modernization will help China's traditional Chinese medicine industry to continue to innovate and develop.

Weihai Lianhe is a
Start-up platform
"Making Your Start-Up No Longer A Lonely Business" is the philosophy of Weihai. For years, we have helped and guided entrepreneurs to become successful. We provide support to our agent partners, advertise through all media channels and implement multi-channel marketing strategies. Through our effective marketing and stringent product selection process, we have made Golden Vision eye patch to penetrate like a toothpaste  into thousands and millions of households and to pass on the healthy lifestyle for people. We have also entered into strategic cooperation with Berryson, Hebei Baixiaodan, Italian Yingteli, Germany Deerman, DuPont Group, Beijing Besut and others, and launched these products of Chunqiu Pill, Yudafu Tongluo, the Skin Series, and other products to the market.

Weihai Lianhe is a
growth platform
Weihai's understanding of entrepreneurship is not just defined by the amount of wealth possession, but by enhancing its own understanding and reaching out to more people to help others realize their self-worth. We pay more attention to how much growth of the agent partners in our ecosystem, through the online and offline course training, let more people understand the value of sales and personal growth, so that the agent partners can benefit from this capability for a lifetime.

Weihai Lianhe is a
welfare platform
In addition to our own products , we connect excellent enterprises and high-quality products through our own platform, and let these enterprises to customize products via our eco-partners to meet the needs of our agents network. With the establishment of Weihai Lianhe's Yuhua Flower Fund, we will cooperate with more such companies to provide our "family members" with good quality products.



Co-founders & Key Management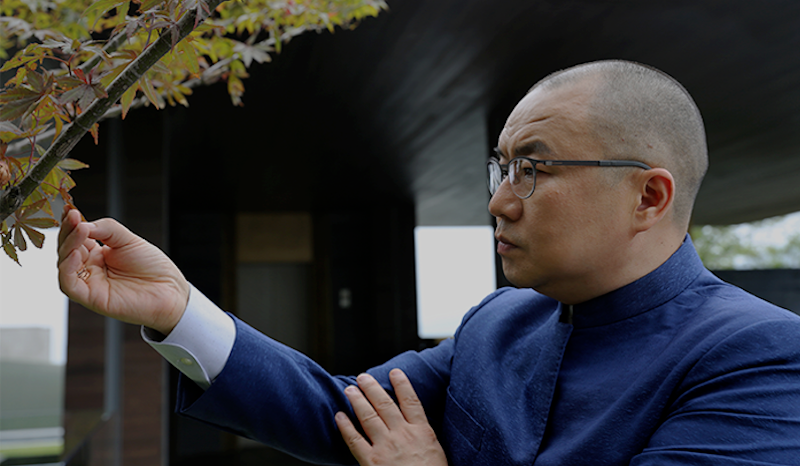 Mr. Du Ming
He is the gold medal strategic planner of Shibai Platinum and Hongmao Jiujiu, with more than 20 years of experience in the marketing industry and has been ranked as the top brain in the marketing industry. With more than 20+ years of experience and strategy, he co-founded Weihai Lianhe.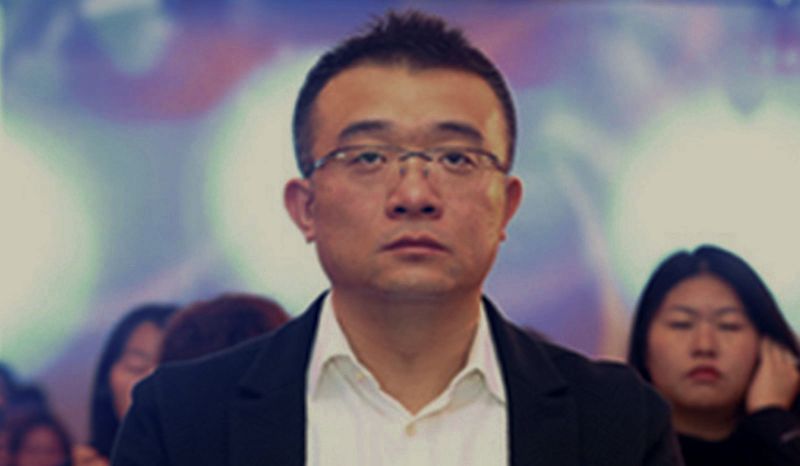 Mr. Meng Yiyi
With curiosity about any things new, he entered into the WeChat merchant business. Within two years time, he has successfully created the spectacular success of Golden Vision eye patch business with amazing sales volume. "A group of people doing a happy thing together" is his favorite phrase to inspire other WeChat merchants. 
Office
Main operational office is located at Jin Changan Building in Beijing

Production
Hebei Weihai Lianhe Online Ecommerce Co.,Ltd.

Founded in 1994, Baixiaodan Group is a branded enterprise with a history of more than 20 years and a leading company in the health supplement industry. With China's promotion of a coordinated development of Beijing-Tianjin-Hebei, relying on the advantages of the pharmaceutical resources of Traditional Chinese Medicine in An Guo, Baixiaodan Group established Hebei Baixiaodan Pharmaceutical Co., Ltd. in An Guo.
Beijing Weihai Lianhe E-Commerce Co., Ltd. reviewed the situation and decided to promote the of the  ecommerce development in the Chinese medicine industry, it has invested RMB 200 million to take control of Hebei Baixiaodan Pharmaceutical Co., Ltd. and established a special medicine processing enterprise - Hebei Weihai Lianhe E-Commerce Co., Ltd. (formerly Jibei Baixiaodan Pharmaceutical Co., Ltd.) . Located in the modern pharmaceutical industry park in An Guo, the first phase of the project covers a total area of 100 acres, with a total construction area of 72,100 square meters, covering office buildings, research and development centers, extraction laboratories and other ancillary production facilities. It mainly produces health supplements (capsules, tablets, granules), health foods, cosmetics and medical equipment. 
Warehouse
Located in the beautiful city of Hohhot, Inner Mongolia

Logistics
Partner with Best Express, China Post and ANE for the best logistics experience to the customers

Sales Network
With more than 300,000 Resellers/Agents in China

Golden Vision Eye Patch is a product for the "heavy" users of mobile phones, and laptops nowadays. After you have applied it to your eyes, you just feel ice-cold, and have a quiet and comfortable moment for your eyes. With the pervasive use of mobile phone, the market potential for the eye patch is just limitless. Eye protection for the new digital era of mobile phones and computers, everywhere, anytime. Think about it. How many hours you and your children's spend time using these electronic gadgets each day and you will realise how big this market is!


Contact
Weihai Lianhe Online Ecommerce Co.,Ltd.

Disclaimer: Auntiecare.com (or Clickmore Sdn Bhd) is not associated to Weihai Lianhe Online Ecommerce Co.,Ltd. but an independent distributor of its Golden Vision Eye Patch product. All the materials related to Weihailianhe's company and its products are derived and compiled from the public domain of Internet and social media. 

© 2016-2019 All rights reserved. | AuntieCare.com | Clickmore Sdn Bhd
Designed by BoringBusiness.my. WhatsApp Us for making yours.